A Broke Girl's Guide to Credit
Fuck.
That title is totally nauseating, I know, but we like HAVE to talk about it, you know??
Every person in their early 20s should at least be thinking about credit, if you haven't already opened up an account.
I chose to start building credit at 20. I think I was in that awkward stage where I was like if I'm not a teen, but I'm also not adult enough to legally buy alcohol, I can at least build credit. So, that was honestly the first adult thing I've ever considered myself doing (besides paying apartment bills on time) that I'm surprised to hear from my peers who haven't even started. Now, at the ripe age of 22 and done with college, I have an EXCELLENT credit score. How did I build this? I simply opened up an account and started to pay off credit monthly in full and on time. In fact, I did it in the most easy and simplest way possible: paying off school.
I'm still doing this because I had to take out a SHIT ton of loans. I set up a specific amount to pay back every month to build credit. However, I didn't always have an excellent credit score. In fact, I tried using my credit card for groceries and stuff, but it was just too much sometimes and in your early 20s, you fuck up once in awhile and bite off more than you can chew. I still do this (but not with my credit).
ANYWAYS, the reason you should start thinking about credit is because it is your key to life. It's your key for your future finances and investments, buying a home, phone plans, other accounts, etc. You won't be under your parents wing forever so might as well try to fly before they completely push you out of the nest, get me?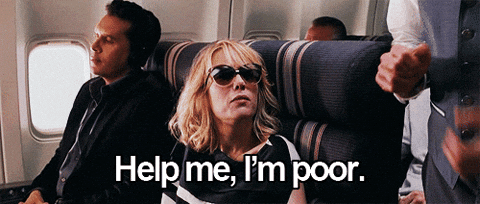 ---
Here's some tips my stepfather sent me when I first opened an account and still reminds me basically every month:
Pay Your Bill On Time
To avoid interest, late fees and poor credit scores, always pay your bill on time. I never missed a bill simply by signing up for an automatic payment at the end of the month. Most credit companies will allow you to schedule payments ahead of time or send you reminders to pay. I suggest setting up a calendar reminder for yourself if you don't do automatic payments.
Pay Your Bill in FULL
You heard me. Paying your bill in full is SUPER important because it allows you to not only build a high credit score, but also avoid interest.
Keep Your Credit Balance LOW
Why?
You're more likely to pay off your balance in full and ON TIME
I recommend not using your credit card for random purchases, or multiple bills and priorities. Keep a limit. For example, I pay off my student loans monthly on mine ONLY. For three months I had tried using my credit card for groceries/gas, etc. This only made it more complicated and unpredictable and by the end of each month I was like WTF why do I owe so much??? My bank account became negative at one point because I literally bit off more than I could chew. Oh well, you live and you learn! Groceries and gas and other spending habits are different every time and thus more unpredictable. At least for my student loans, it's the same fixed amount EVERY month so I know EXACTLY how much I'm going to owe at the end of the month and how much I need to set aside and save! All in all, this helps me budget my paychecks much better and my savings.
---
So pretty much, that's all I have for tips on credit and building a good credit score. I know there's a lot more that could be said, but I'm definitely no expert and to be frank, talking about financing is super depressing. I know we're all struggling here. This is just a brief intro to starting to build your credit for young adults who are about to be pushed out of the nest. Time to get your shit together, chicks. Let's open that credit account!
If you have any suggestions or questions, please comment below! I'm all ears (and so are my readers)
Happy Credit Building!
xx, Bri
REALITY CHECK adult adult life bank bank account bankaccount bills budget budgeting buildingcredit credit finance finances financing life money money manage money management moneymanagement moneymanagements responsibilities
Simplistic and Realistic approaches to West Coast life and style